Residential roofing
Repair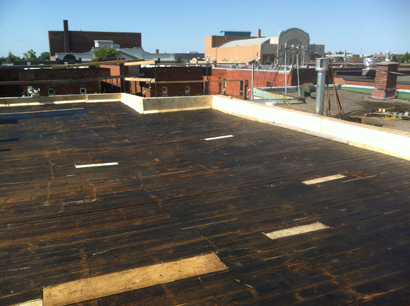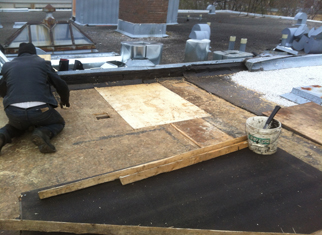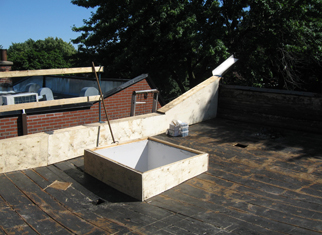 Nothing is more important than good maintenance. Often, simple repairs to your roof allow you to preserve its condition for many years. Whether it is the shingles that are weathered, worn or torn; there is slight water seepage or the membranes damaged - our experts will identify the precisely solution that will save you money and headaches in the long run.
Complete repair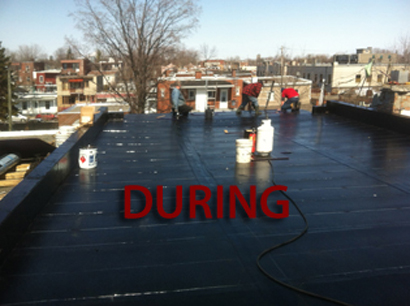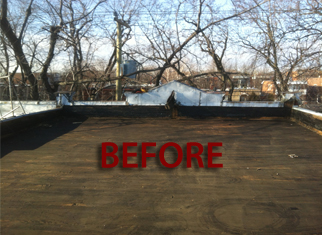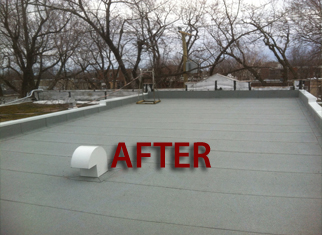 Complete repair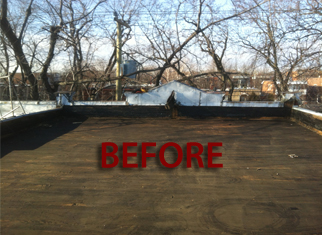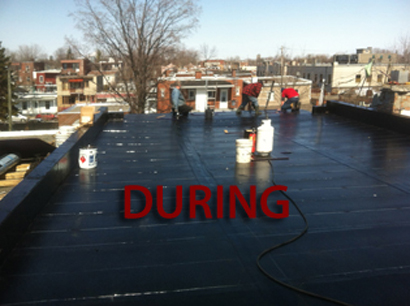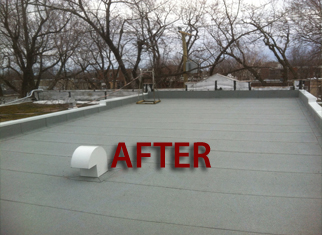 When it comes time to replace the roof, many options are available to you. There are many possible choices, and it is important to make an educated decision. Experts from Bourboin Toiture will help identify the best choice for you according to the demands of your property. Making the right decision will maximize the longevity and effectiveness of your roof while minimizing the long-term costs.
Insulation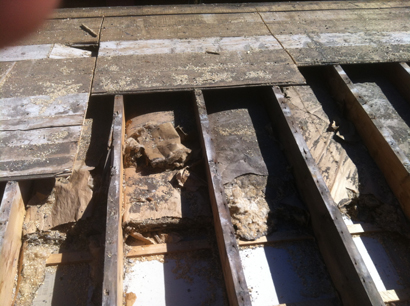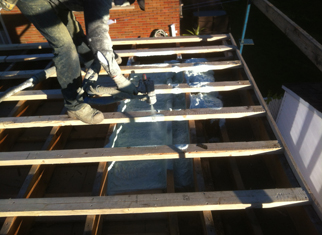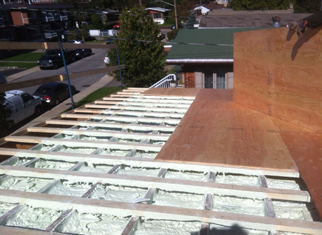 Probably one of the most important aspects of roofing... and unfortunately the most neglected. At Bourboin Toiture, we know that adequate insulation of your roof is essential to avoiding problems that could cost you dearly. The ice that forms on a roof, for example, is a sign of poor insulation of the roof and can be very harmful to your roofing investment.
Roof Frame Work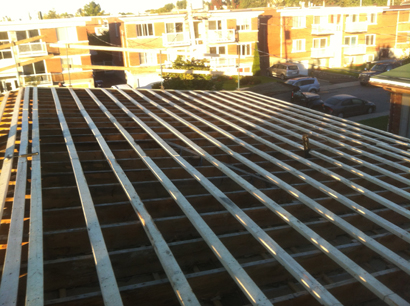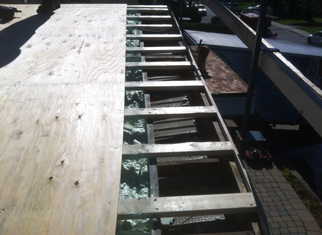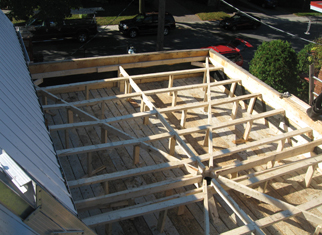 The way your roof handles snow, rain, wind and cold can sometimes depend on the roof frame which determines the overall structure of the roof. Regular inspection allows for quick identification of the structural integrity of the roof and prevents serious damage that can cause weathering. Even if you have a structural issue, have no concern: improving the structure of your property does not mean that you have to rebuild everything! Consult an expert at Bourboin Toiture; it will enlighten you.
Tin ware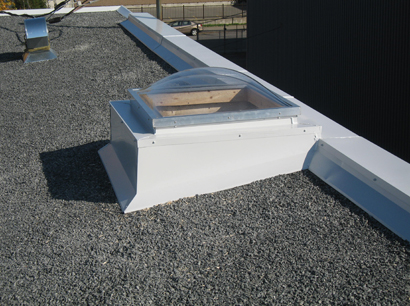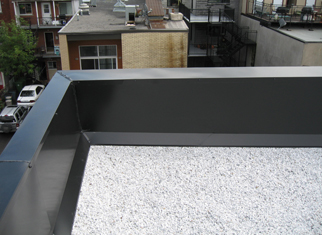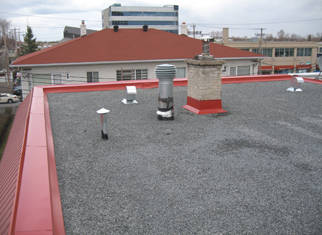 What is tin ware? It is an architectural detail that reflects the style of the roofing, such as the traditional or artisanal gabled roofs of Canadian style houses and buildings. At Bourboin Toiture, our expertise in tin ware also covers a host of other services: galvanized steel skylights, aluminum skylight, clamshell box for bathroom fans, dryer stove or other vent boxes between the roof, decorative coving, etc..
Roof Terrace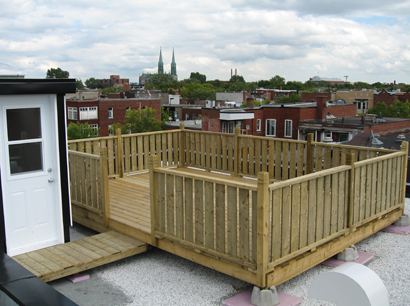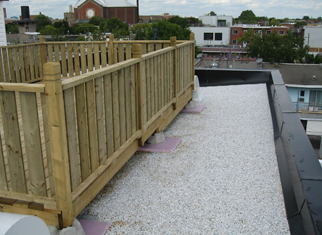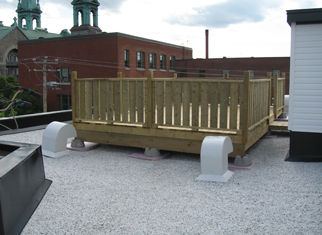 The increasingly popular roof terrace allows the homeowner to increase your living space as well as greatly improve your lifestyle by allowing you to enjoy the outdoors even from the city center. Our experts will guide you in this beautiful project.
Snow removal / ice control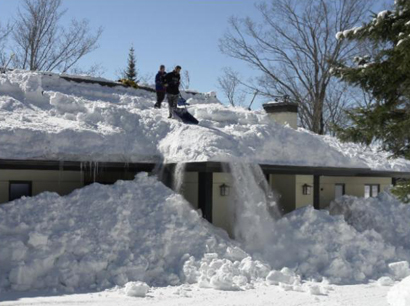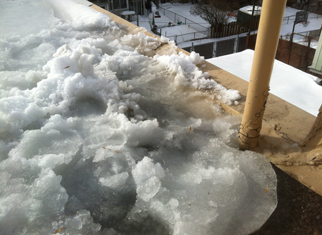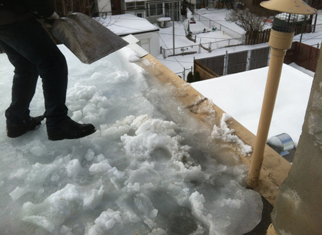 Shoveling the roof during the winter is a necessary precaution to avoid the risk of collapse. The Régie du Bâtiment du Québec (RBQ) recommends that owners entrust snow removal to companies that have experience and the appropriate equipment. Avoid accidentally damaging your roof; entrust snow removal to experts at Bourboin Roofing.
Click here to see our residential roofing portfolio
Roofer Bourboin also performs many other services; we are able to help you with everything related to roofing.
Modification of all kinds
Adding drainage
Full maintenance
Changing parapet
Adding skylights
Installing alternative roof access
All manner of tin work
Slope adjustment