Types of roofing
White roofs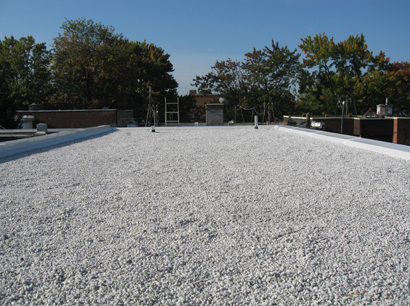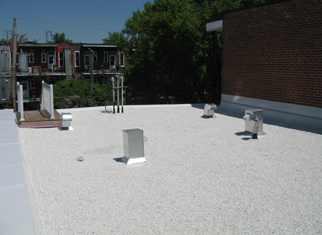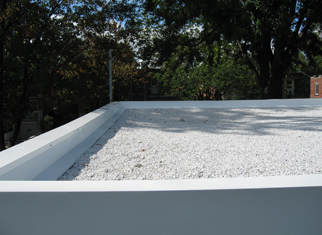 White roofs are gaining tremendous popularity. In addition to their highly aesthetic design, they offer many advantages with regard to the comfort of your home. Since it reflects the rays of the sun, the white roof leads to a significant reduction of the heat absorbed. Some studies estimate that this reduction is between 10 to 20 degrees. By reducing your home's absorption of heat in the summer, white roofs greatly improve your comfort while decreasing the air conditioning costs. A white roof can be made with a white elastomeric membrane, white painted metal or white gravel, small stones slates or white flakes.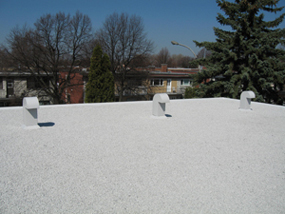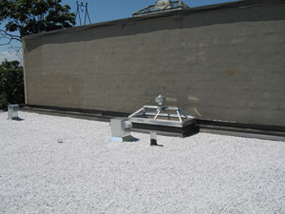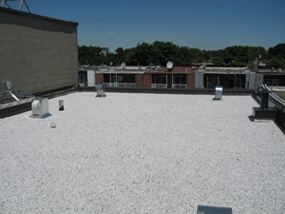 To estimate the costs associated with your project, do not hesitate to contact us. Our experts will adequately inform and equip you so that you can make an informed and intelligent choice.
Asphalt and Gravel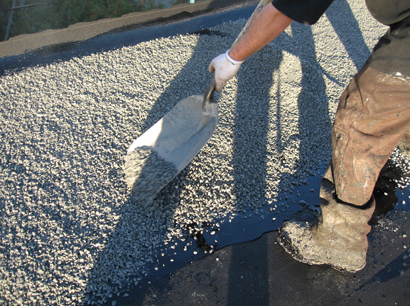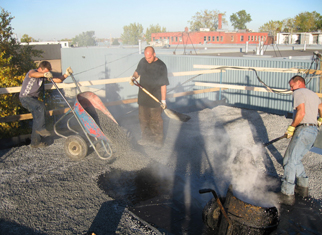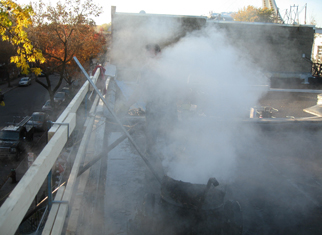 In Quebec, this type of roofing is very popular for flat roofs or ones with a low slope, especially due to its resistance to extreme cold; this kind of material also lacks the normally required maintenance because it has excellent durability. This type of roof can last between 20 and 25 years, maintenance free.
The principle is very simple. Layers of membranes and asphalt provide unparalleled strength and tightness. Gravel has the function of reflecting harmful solar radiation and slows the contraction of asphalt during sudden temperature changes.
Elastomeric membrane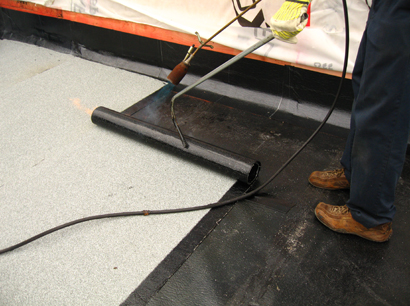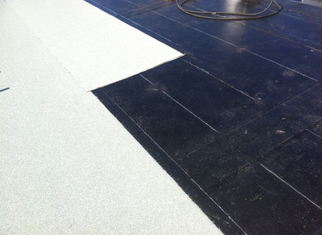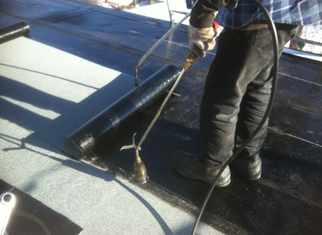 This type of cover offers the same benefits as the asphalt and gravel roofing, but has better durability due to its superior sealing. The membrane is composed of an under layer and a membrane layer coated granule and various other forms of mounting. Since these two layers must be heat sealed using a torch, it is strongly recommended to use a qualified installer.
Green Roofs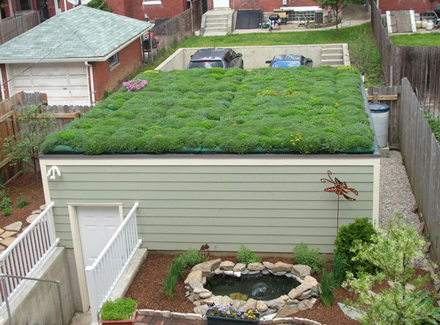 A green roof is composed of a well-sealed conventional roof on in addition to certain membranes, a layer of growing medium and plants. With a long history everywhere in Europe, this type of roof is rather unknown in Quebec. Its advantages are many, however. In addition to its ecological virtues, such as the purification of air in urban areas and the conservation of biodiversity, green roofs also have many benefits for the owner. First, green roofs offer greater protection for your roof membrane, which greatly extends its life. Green roofs also provide better insulation, resulting in an energy economy due to the reductions of air conditioning in the summer. Besides, the development of this type of roof greatly enhances the value of the property as flat roofs represent a significant increase in value when selling.